Dashboard
All important information on one screen
The entire main screen is filled with useful information that will give you an instant view of the current status of the hotel. You will see, for example, occupancy forecasts, structure of guests, received online bookings or iframes on your social networks. Interactive arrivals, departures, waiters or options are useful for the reception.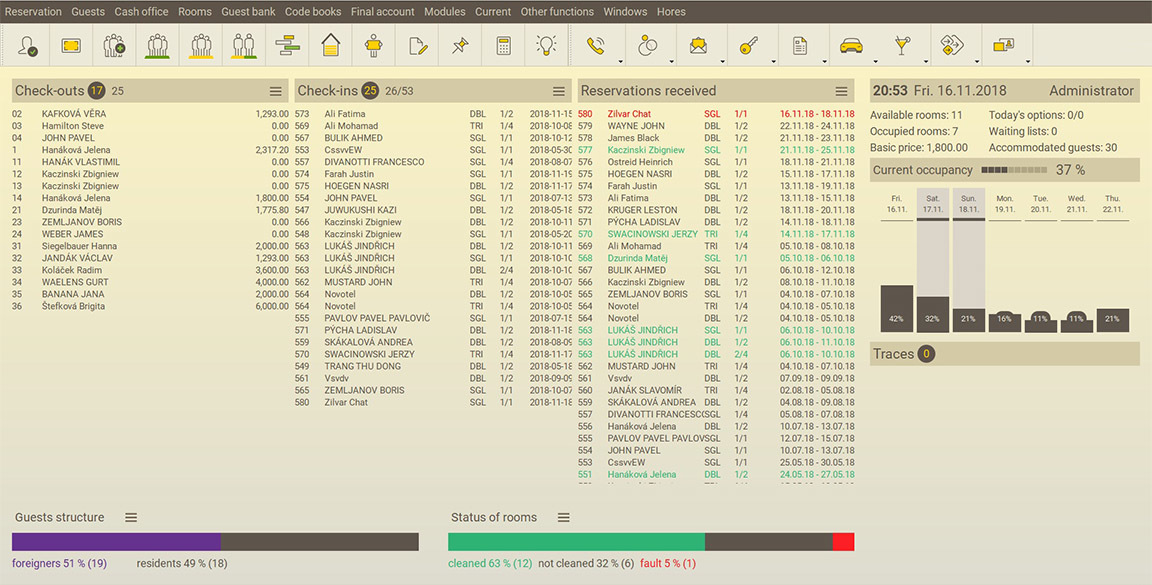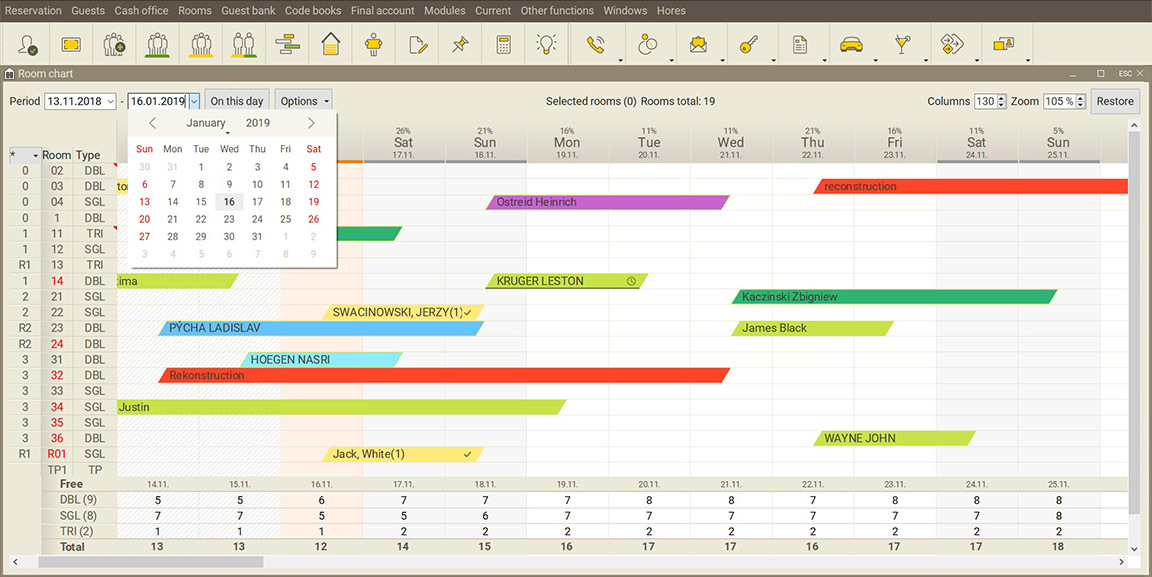 Smart Graph of Rooms
To paint the reservation and check the guest in has never been easier
This interactive and clever tool allows you to quickly and easily create reservations, work with a guest, and keep up-to-date with the current status of bookings, guests and room status.
Reservations
Quick and easy booking with everything you will ever need
Individual or group booking with option, allocation and automatic confirmation to guest. Partner-selected prices with prepay option and "non-refundable" feature. Easy cancellation and modification.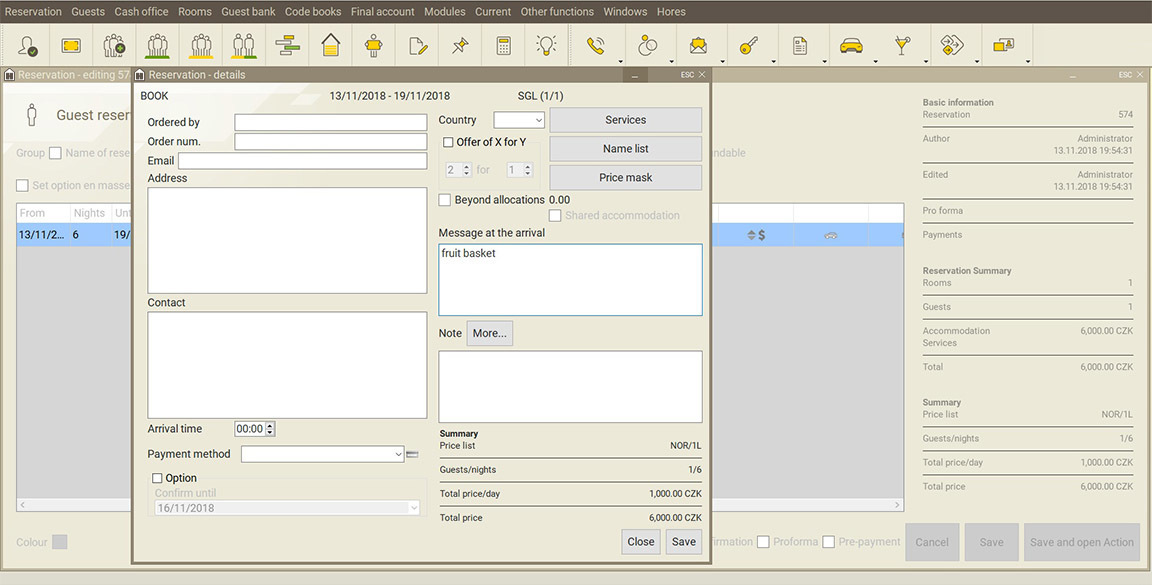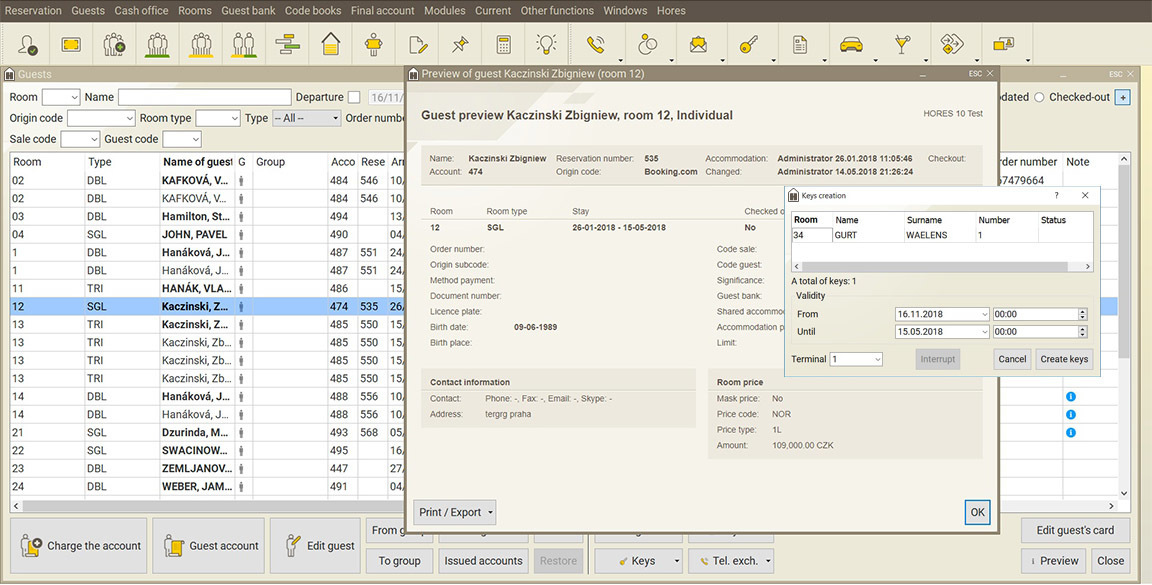 Guests
Check in, check out of the guest
How to accommodate a guest fast? All data will be sent to HORES after scanning the guest card ID with a document/ID reader, the guest will be identified at the internal bank of guests and will be included in automatic check-in. In the guest card, you can enter a boarding plan, "traces" to share hotel resort information, or assign other regular services during the stay. Guest account with various filters, payment methods, splitting and moving items with automatic guest feedback via email.
Reports
Reports anywhere, anytime
Thanks to the RAW (Reports anywhere) feature, the system allows you to monitor all reports via a web browser or from any mobile device. Detailed information of different areas from occupancy, sales, guest structure, partners or segments to the monitoring of age categories or nationalities will allow you to respond quickly to the current situation.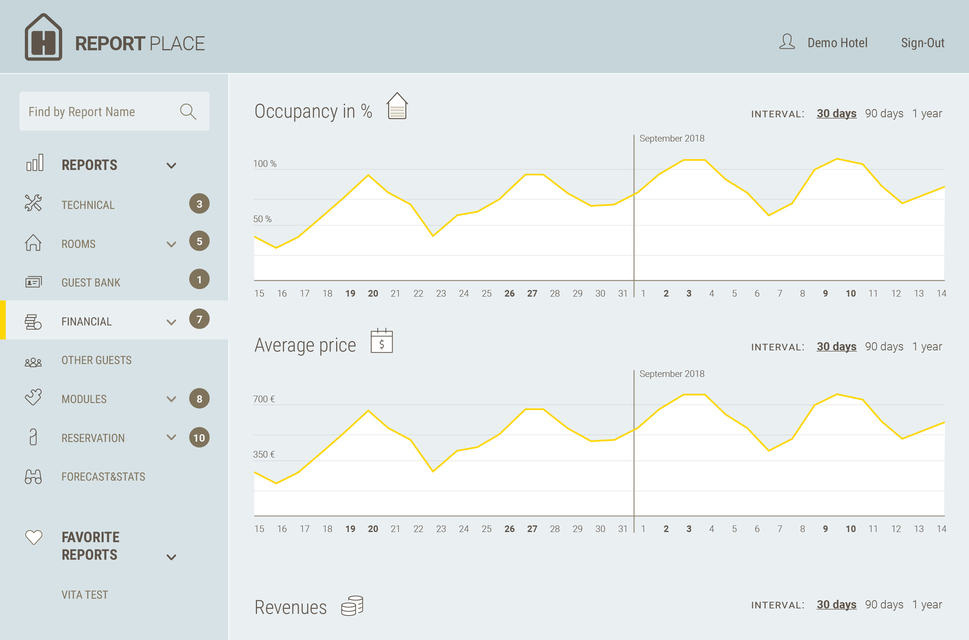 Modules
Every hotel is different. Adjust your Hores in the way you need.
VÍCE