Easy navigation
Elegant user interface seamless browsing application.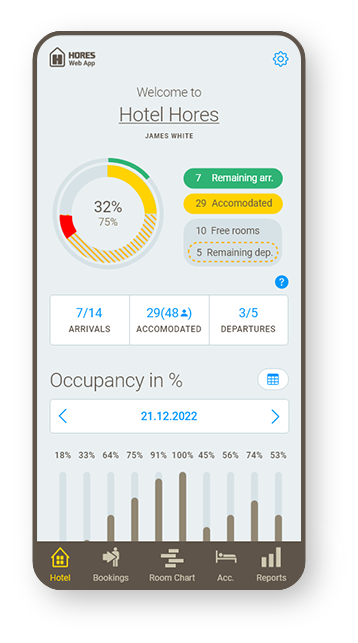 Mobile dashboard
Widgets are available on the main app screen to give you instant information about the hotel's current status. You will see here, for example, occupancy, structure of checked in guests, received online reservations or iframes on your social networks. Interactive arrivals, departures or waiters or are useful for the reception.
Guests and lobby check-in
Register a guest directly from your mobile app to avoid front desk queues.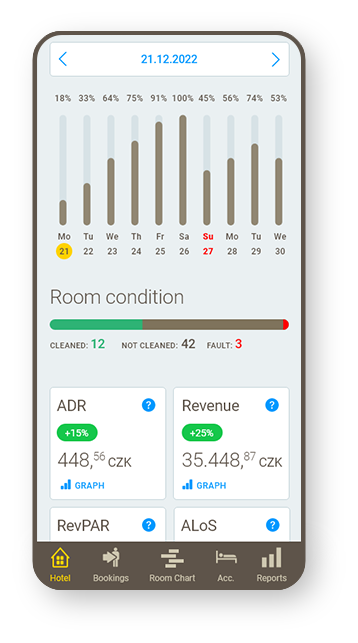 Reservations
From your hotel mobile app you have an overview of all your bookings, you can create new bookings, edit or cancel them. Quickly and easily.
Push notifications
Keep track of all new bookings received with customizable push notifications.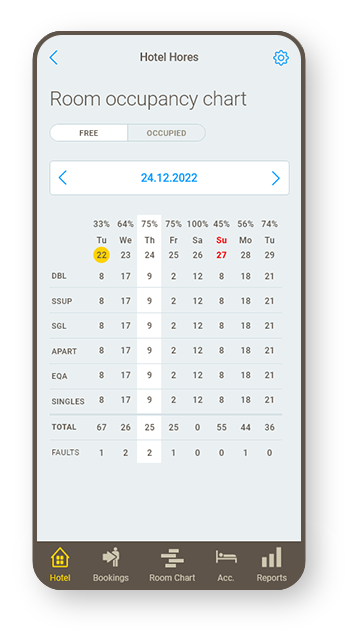 Useful overviews
The hotel's mobile app will provide you with an overview of reservations, revenue and occupancy.
Multiproperty switch
Switching between multiple hotels allows you to perform operations for specific hotels within a chain.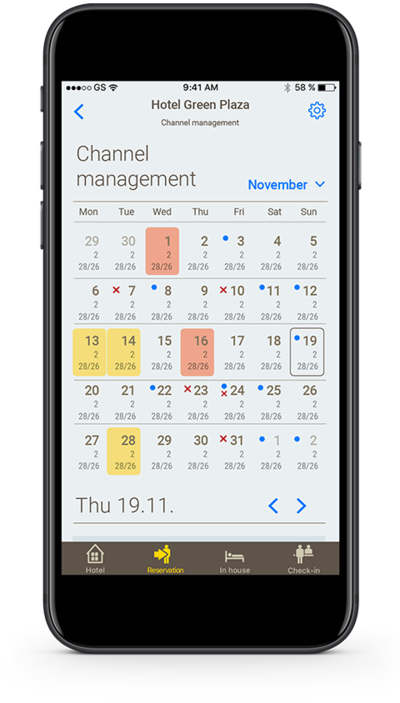 Easy inventory management and distribution channel management
An excellent tool for instant inventory and update rates, including closing sales on all of your channels.